On Being An Artist: Navigating The Art Market And The Art World
The Artist's Curse
"This literary gem offers an unparalleled exploration of the art world, providing invaluable insights and empowering advice to artists of all levels.The Artist's Curse is a game-changer, a true gem in the realm of artistic literature. It instills confidence, empowering artists to embrace their unique creative voice while navigating the often daunting art world. Sabella's rare honesty and genuine desire to uplift his readers make this book a must-read for anyone seeking to make a living from their art and embark on a fulfilling creative journey."
Available in Kindle, Ebook, Softcover & Hardcover in all major bookstores worldwide.
Learn more
Decolonizing The Imagination
The Parachute Paradox
"The Parachute Paradox offers narrative storytelling of the life of the Jerusalemite artist and his experiences under Israeli occupation. It proposes a subject that is unprecedented in Palestinian literature: the liberation of the self and the homeland through the liberation of the imagination." Mohammed Al-Assad | Al-Araby Al-Jadeed, London
Available in Kindle, Softcover & Hardcover in all major bookstores worldwide. Second edition.
Learn more
Published by the Akademie der Künste & Hatje Cantz
Steve Sabella Photography
"Inspired by its contemplation, he presents us here with a personal ode to contemporary photography. Von Amelunxen's essay is as enlightening to read as Sabella's photographic images are a dream to discover." Kamal Boullata
Study by Prof. Hubertus Von Amelunxen | Author, curator, member of the Akademie der Künste in Berlin and former President of the European Graduate School in Saas Fee, Switzerland.
Foreword by Kamal Boullata, artist, writer and art historian.
buy directly from the publisher
"Some who saw it for the first time said that it is the Palestinian Sistine Chapel, resembling the heavenly ceiling by the Italian painter Michelangelo."
The Great March of Return
A photo collage of over one thousand photographs captured by five award-winning Palestinian journalists from Gaza of the crowds who gathered every Friday from March 2018 for eighteen months to end the never-ending Israeli Occupation. Sabella contrasted these images with photos of outer space, merging the hermetically sealed Strip with infinity. This monumental "present-day fresco" demonstrates a nation's eternal fight for liberation. 
Photobook | Hardcover | Dustjacket | 30×30 cm | 33 scenes | 74 pages
Mohawk Superfine Eggshell Uncoated Paper, 100# (148 GSM) Archival-quality paper with an eggshell-textured uncoated finish Ultrabright white, high opacity.
BUY HERE (choose the flag of the country you reside in - top right - for best delivery options)
Learn more about the great march of return
Signed & Numbered
The Great March of Return Limited Edition Print of 1001 Archival Inkjet Print.

Archival Museum Quality Paper
Archival inkjet Print
84.1 x 59.4 cm

Signed and editioned by Steve Sabella 

The print is delivered unframed. Shipped in sturdy packaging protecting the print.

Ships in 10 days from Steve Sabella Studio with a DHL tracking number.
buy here
After purchase you will get an email to download The Great March of Return ebook.
Winner of the Arab Fund for Arts and Culture AFAC
Palestine UNSETTLED
Palestine UNSETTLED is a photo journey to Palestine. Exhibited within its space are 130 images taken during the Second Intifada. The book is published without any text, date, or caption but with Arabic dedication to Mohammed Al-Asaad and Children of the Dew, a novel on that night in 1948 when Palestine became Israel.
Landscape, 10×8 in, 25×20 cm
# of Pages:182
BUY EBOOK
BUY PRINT (select the flag of the country you reside in to get the best price & delivery options)
Learn more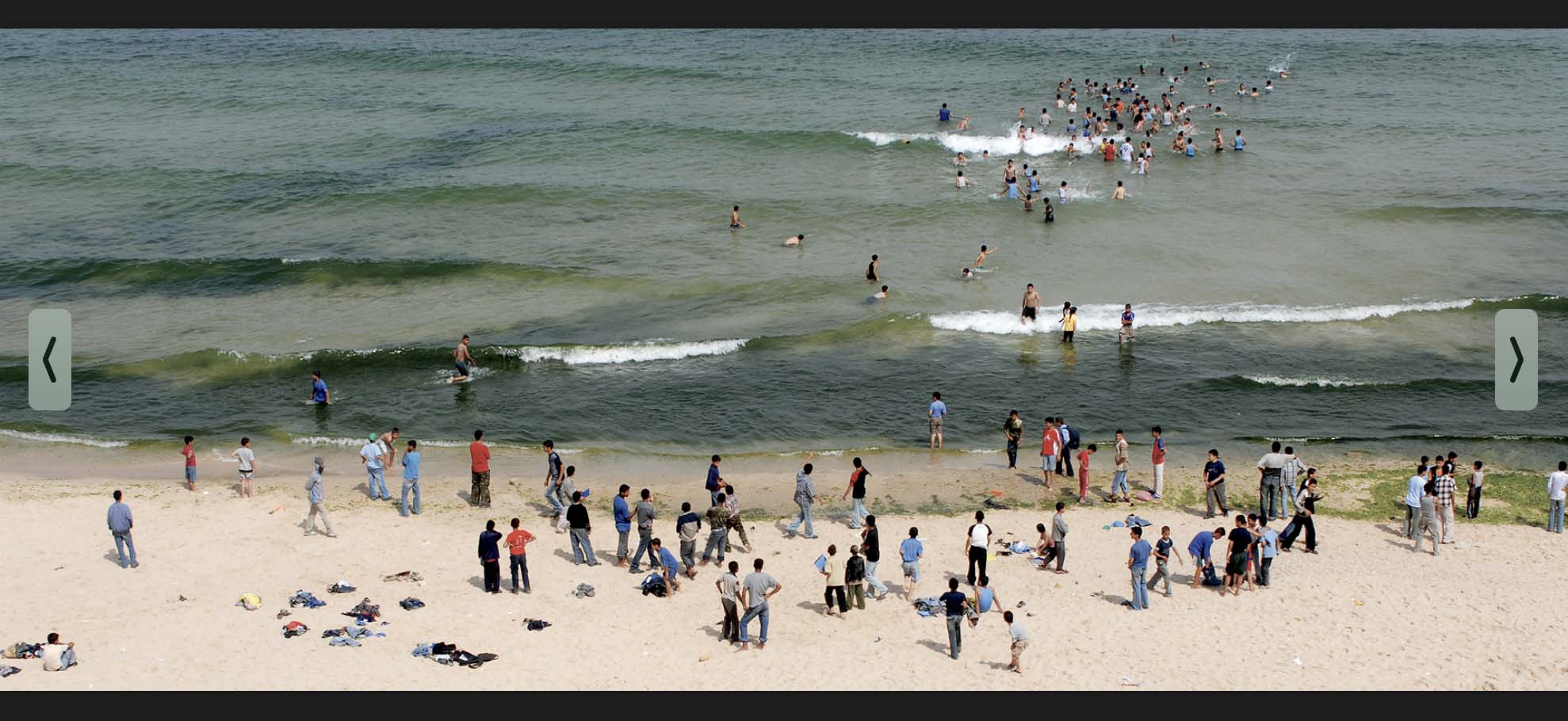 After purchase you will get an email to download the Palestine UNSETTLED ebook. It's the same like the printed book!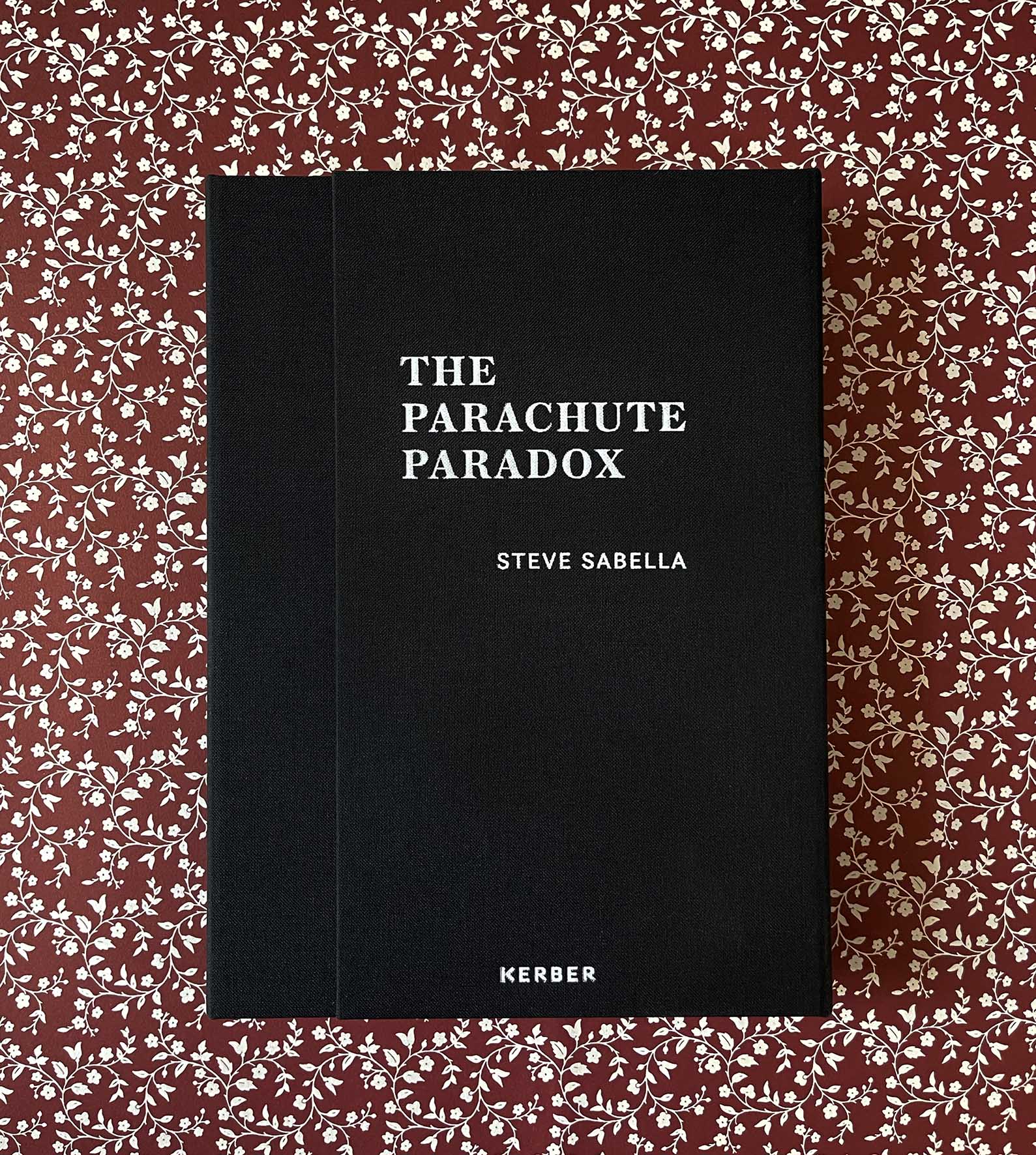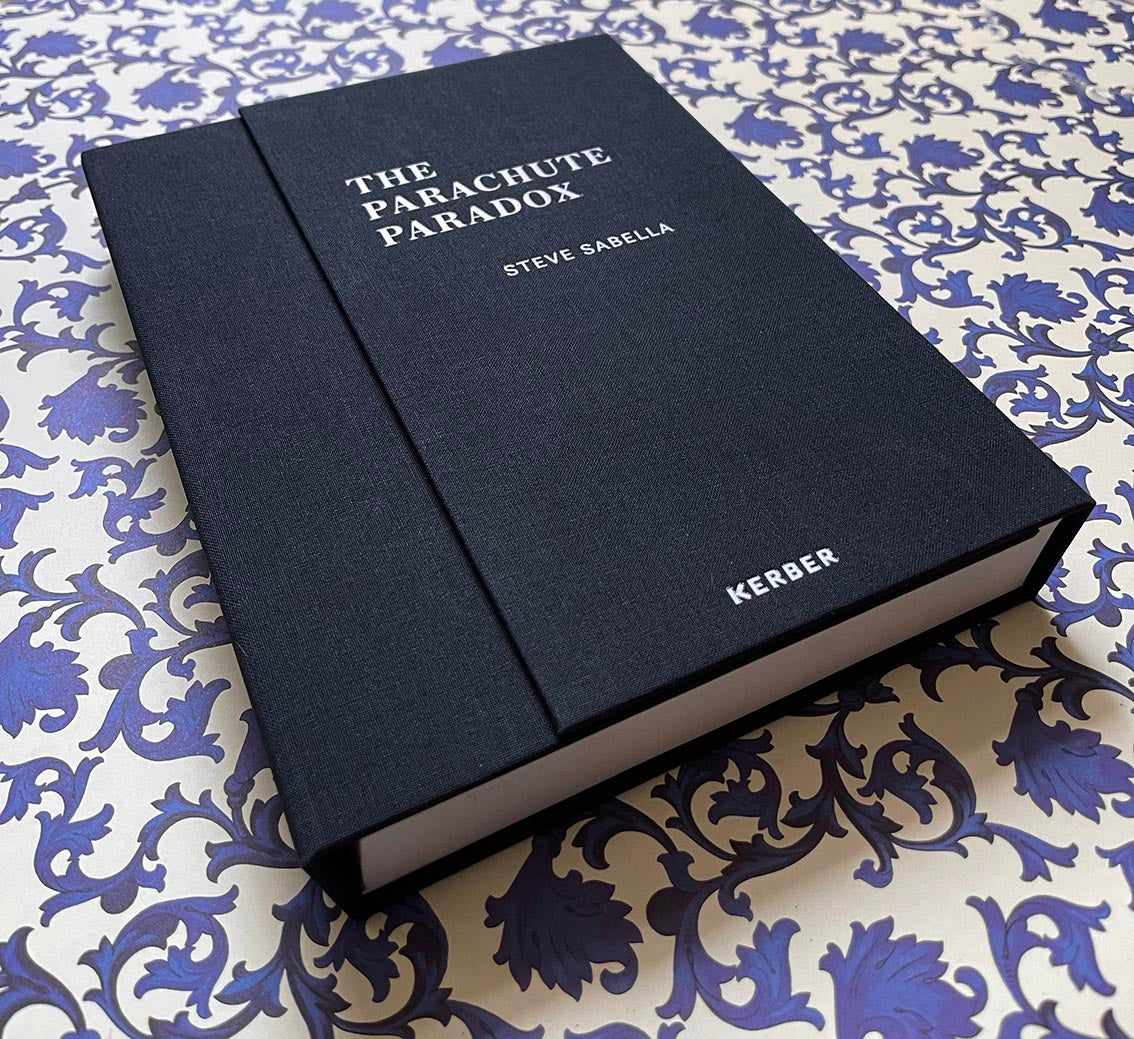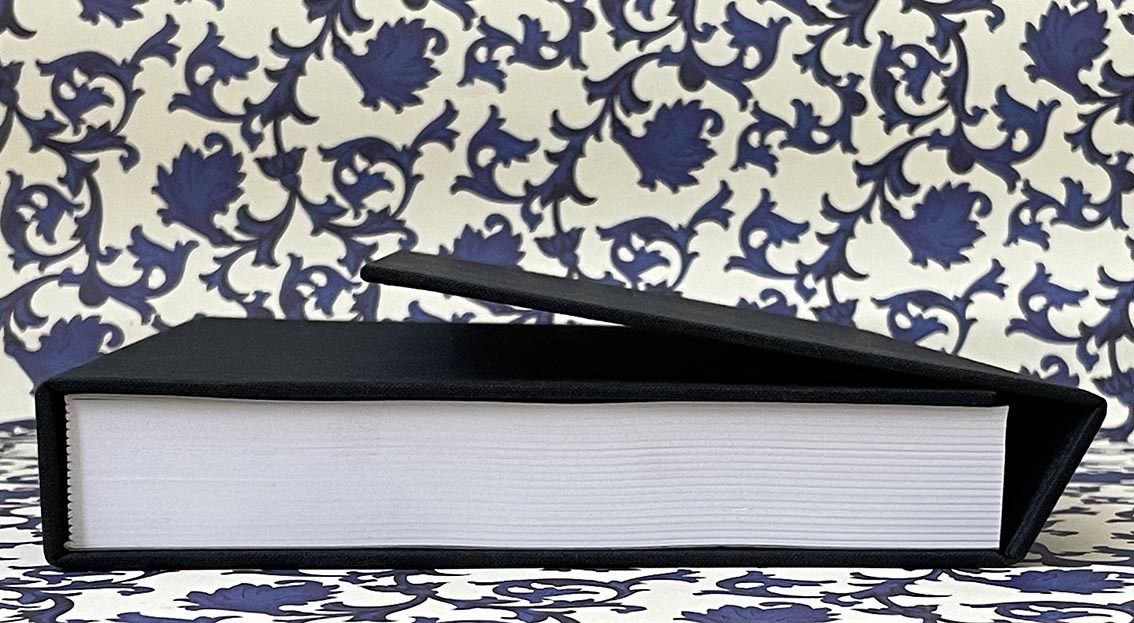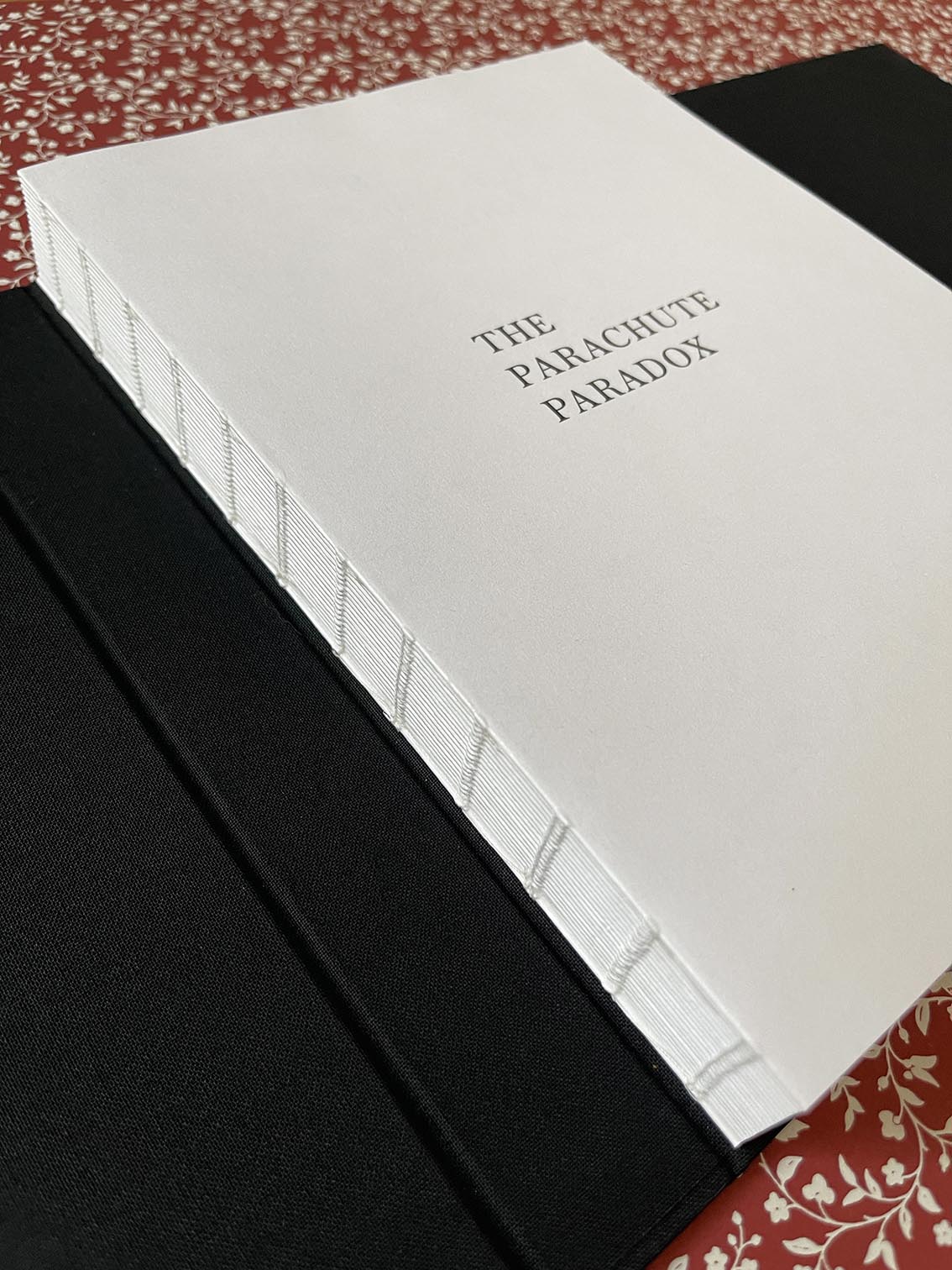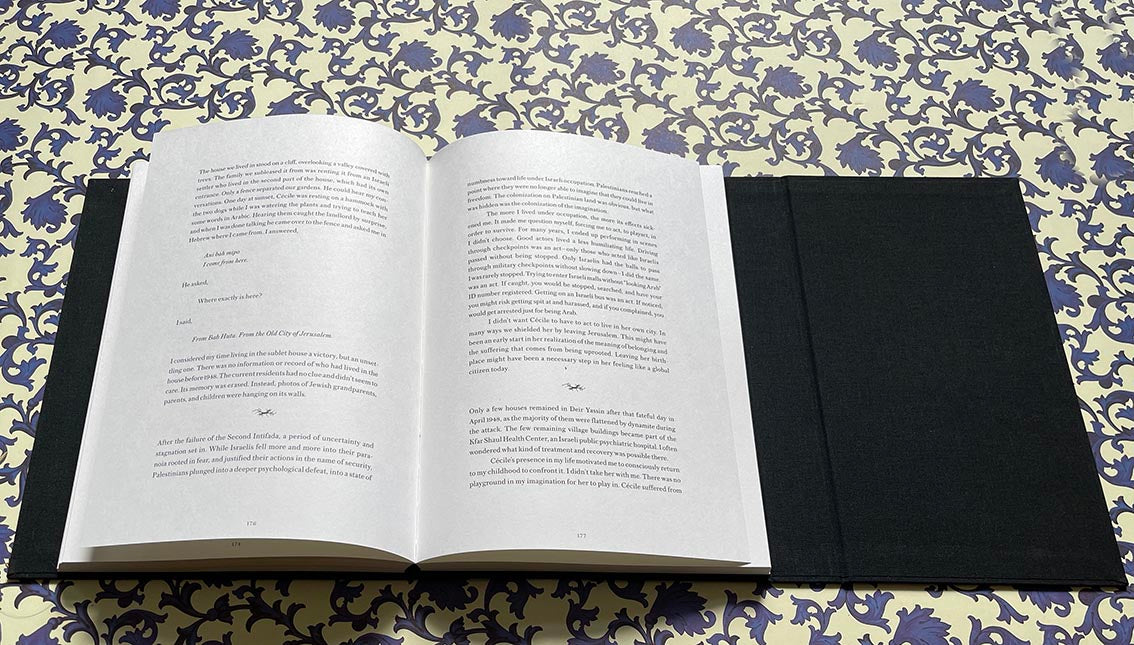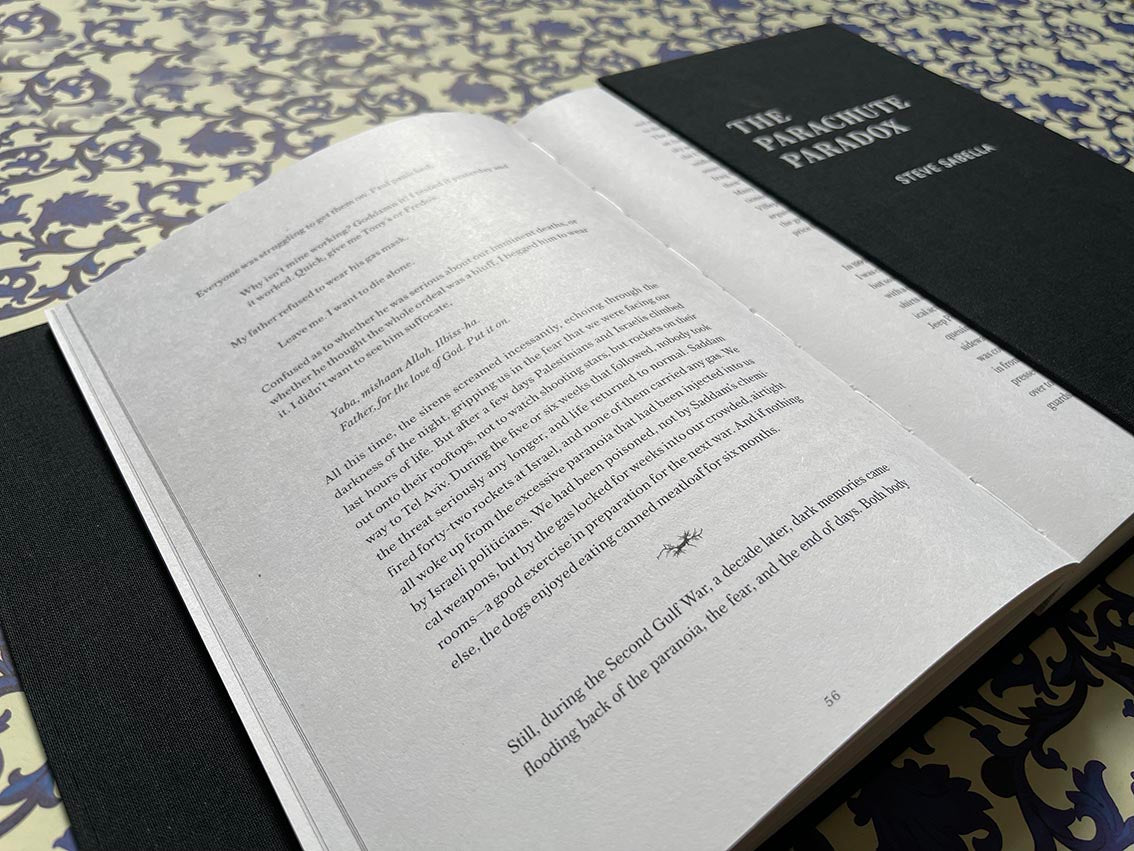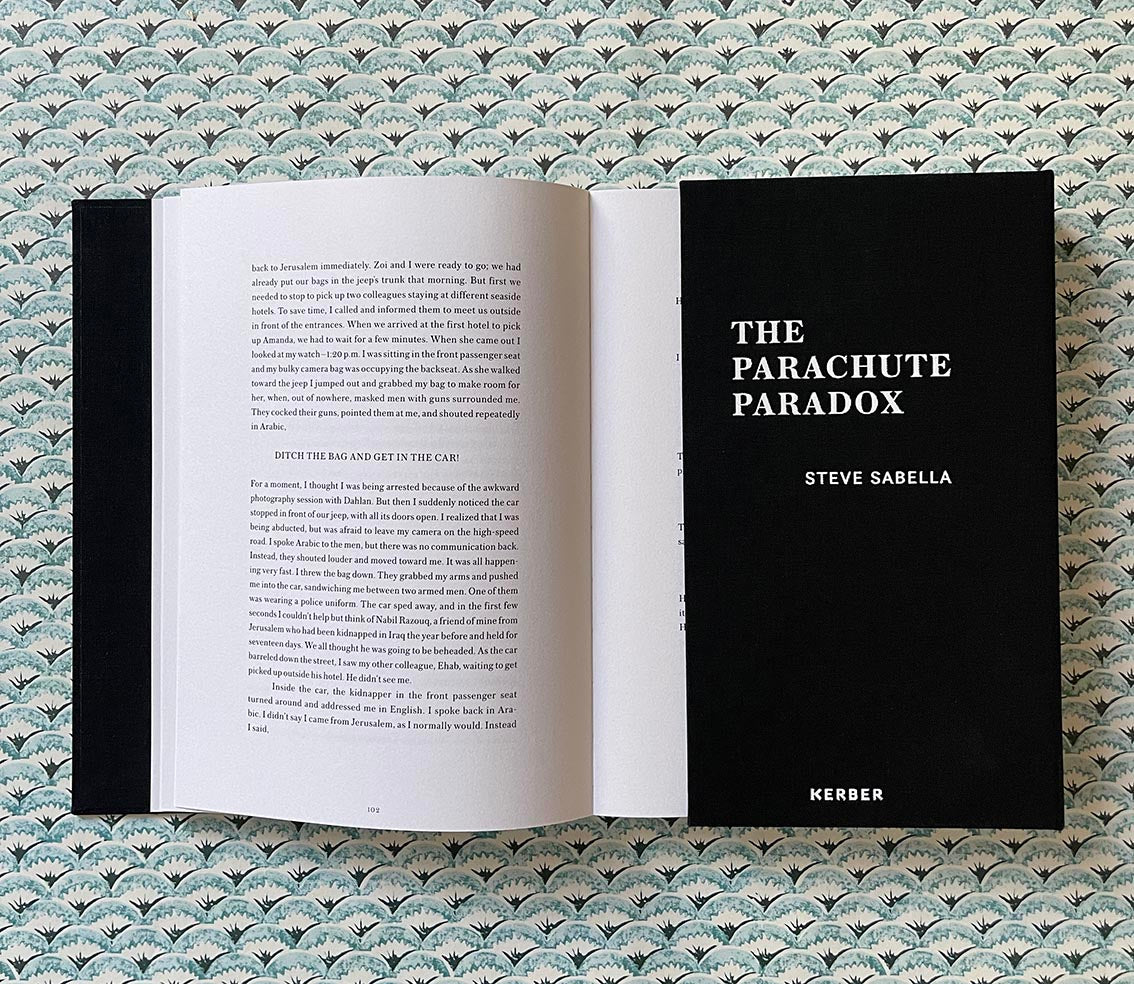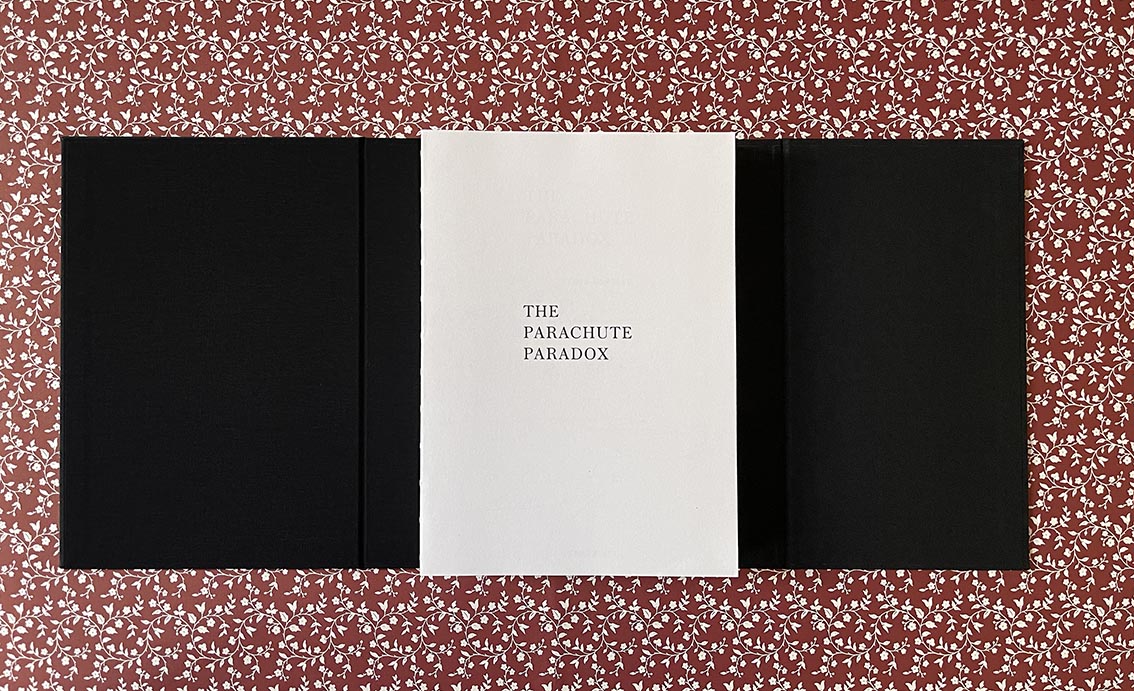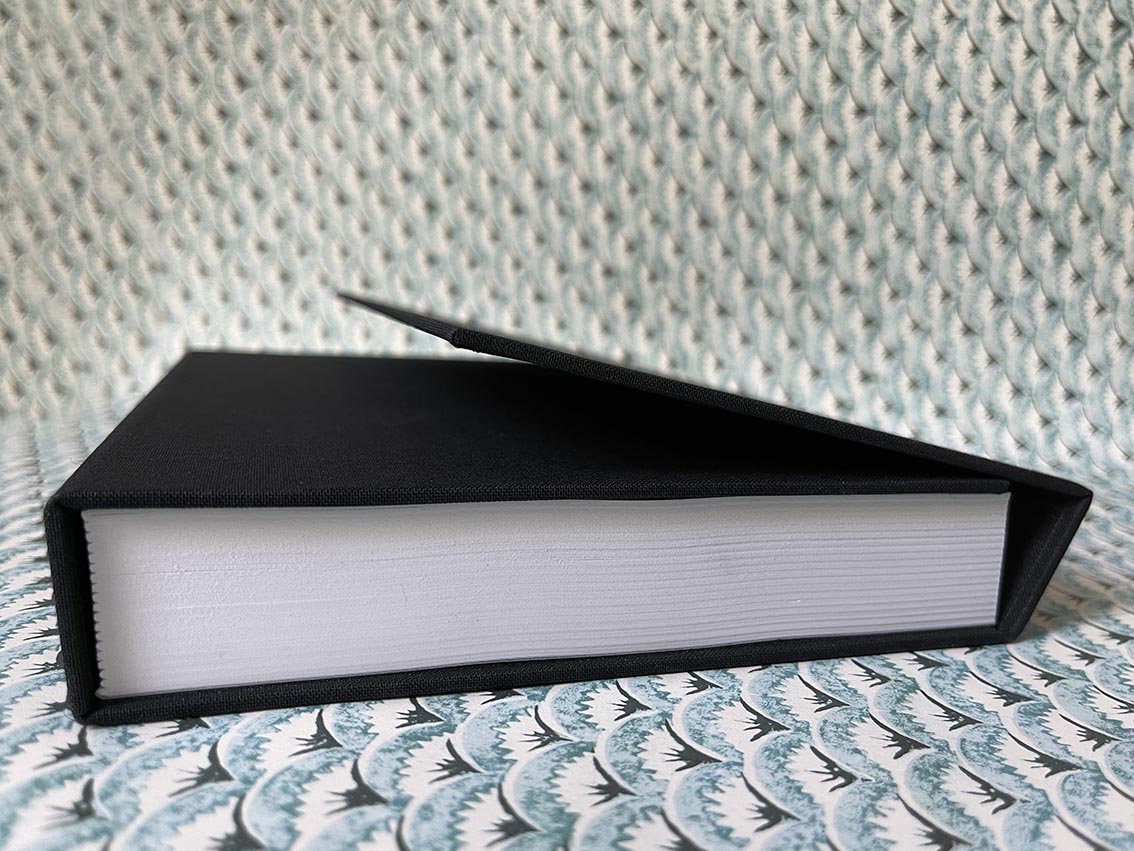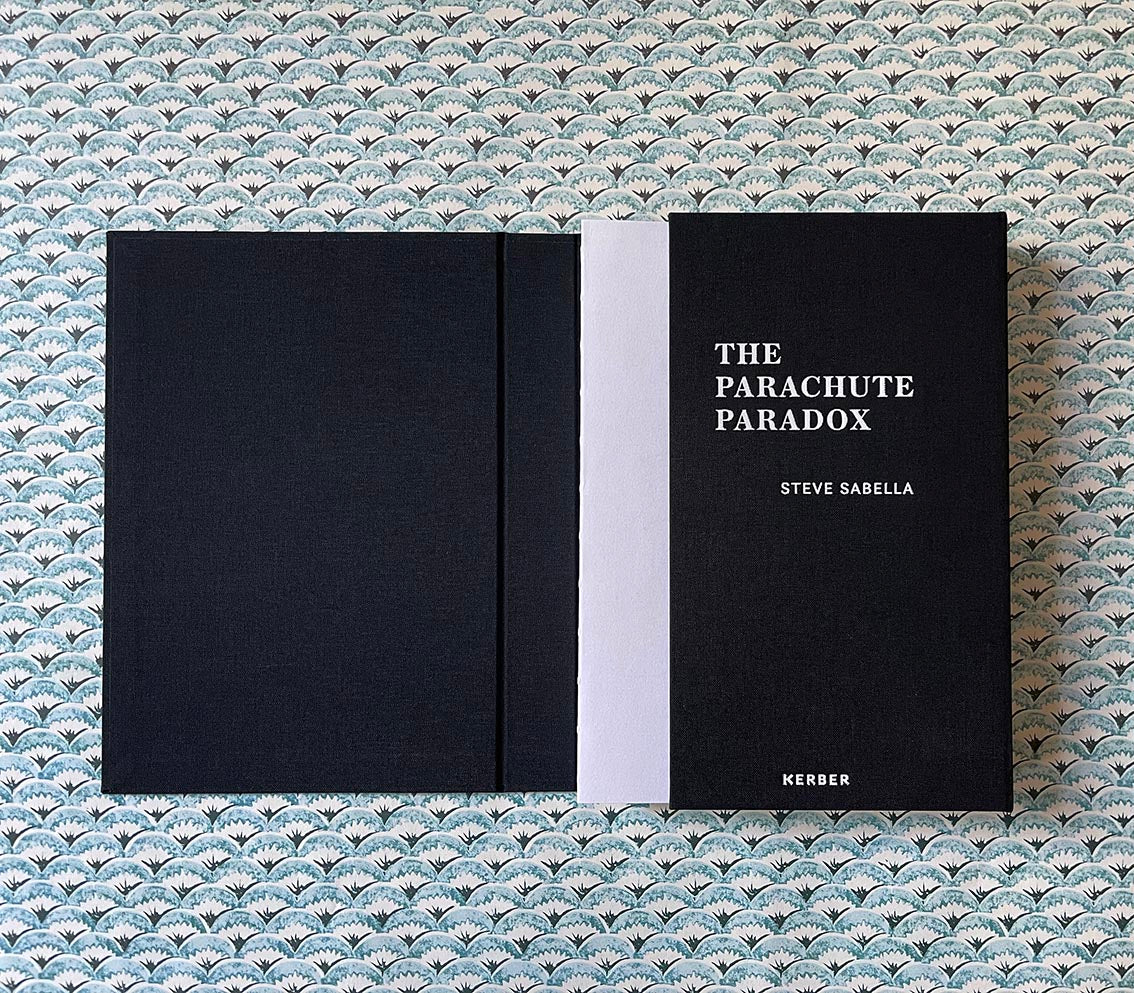 Award-winning memoir. 
This is the first version and first edition of The Parachute Paradox as published by Kerber Verlag in 2016. Steve Sabella Studio is releasing the few remaining books in his studio as collectable items. Even though the second edition features the same stories, the language is different, with more melody.  Find out about the second edition here.
Coptic binding. 
Double hardcover linen-bound
Swiss brochure. 
SIGNED
Shipment included

"With a clever and intriguing cover, this book eagerly invites the reader to explore its contents. Perhaps the fact that the author is an accomplished artist and photographer explains the volume's elegant appearance."  The US Review of Books | Eric Hoffer Award Winner Announcement
Concept by Steve Sabella
Design by Verena Gerlach
Published by Kerber Verlag (sold out)